We wanted to visit Orava castle couple of times since it is one of the most beautiful castles in Slovakia. This icon of Orava region is located in small village Oravský Podzámok. The castle itself is visible from long distance since it is sitting on top of the hill over the Orava river.
We visited the castle with our small dog so we wanted to take just couple of photos and continue on our journey. However if you want to enter the main gate, you have to buy the guided tour. It is forbidden to enter with dogs so we have been lucky to enter with our small yorkshire after promise that we will hold it all the time on our hands. After 1 hour it became tough and we started to switch. After 2 hour visit of the interiours, exteriours and short theatre play our arms soared 😉 It was also a bit tricky with small kids who were obviously tired by the end of the tour so if you visit with kids do not forget WC and a little snack before the tour 😉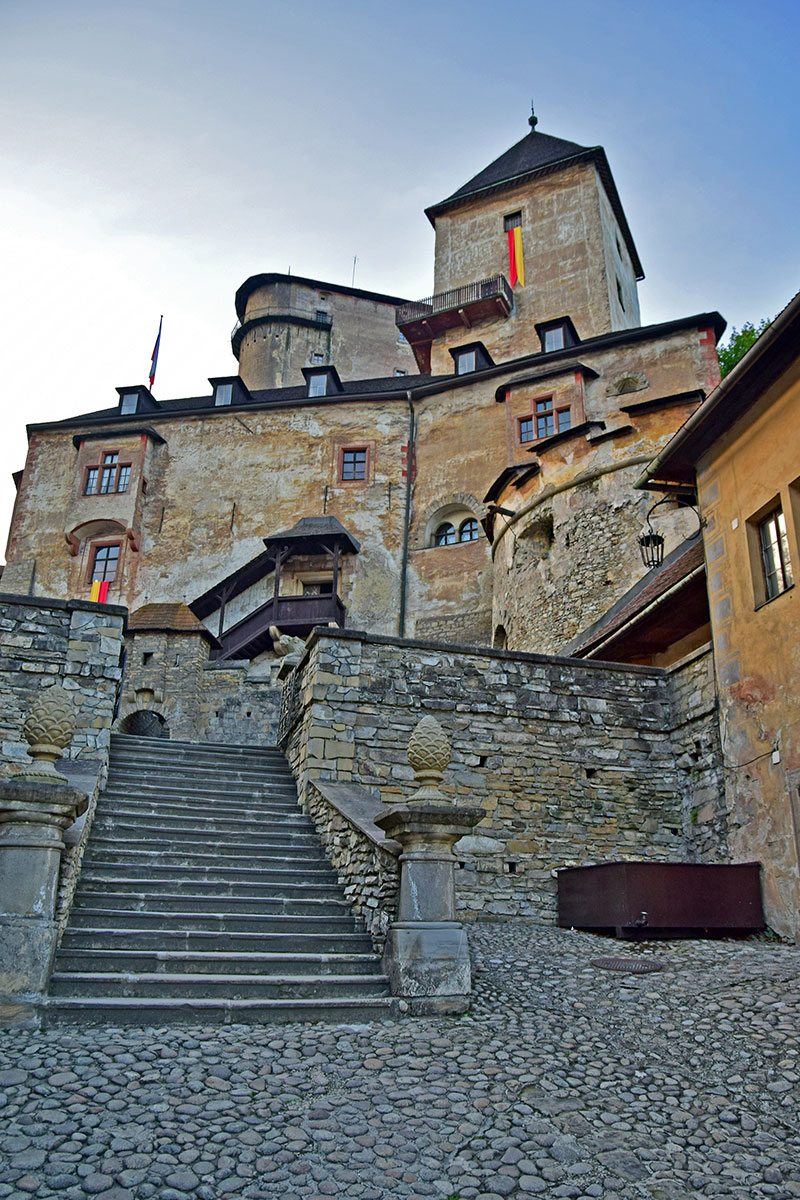 The most beautiful view at the castle is from the small plaza which is decorated by this awesome fairytale chariot, hangman noose and pillar of shame.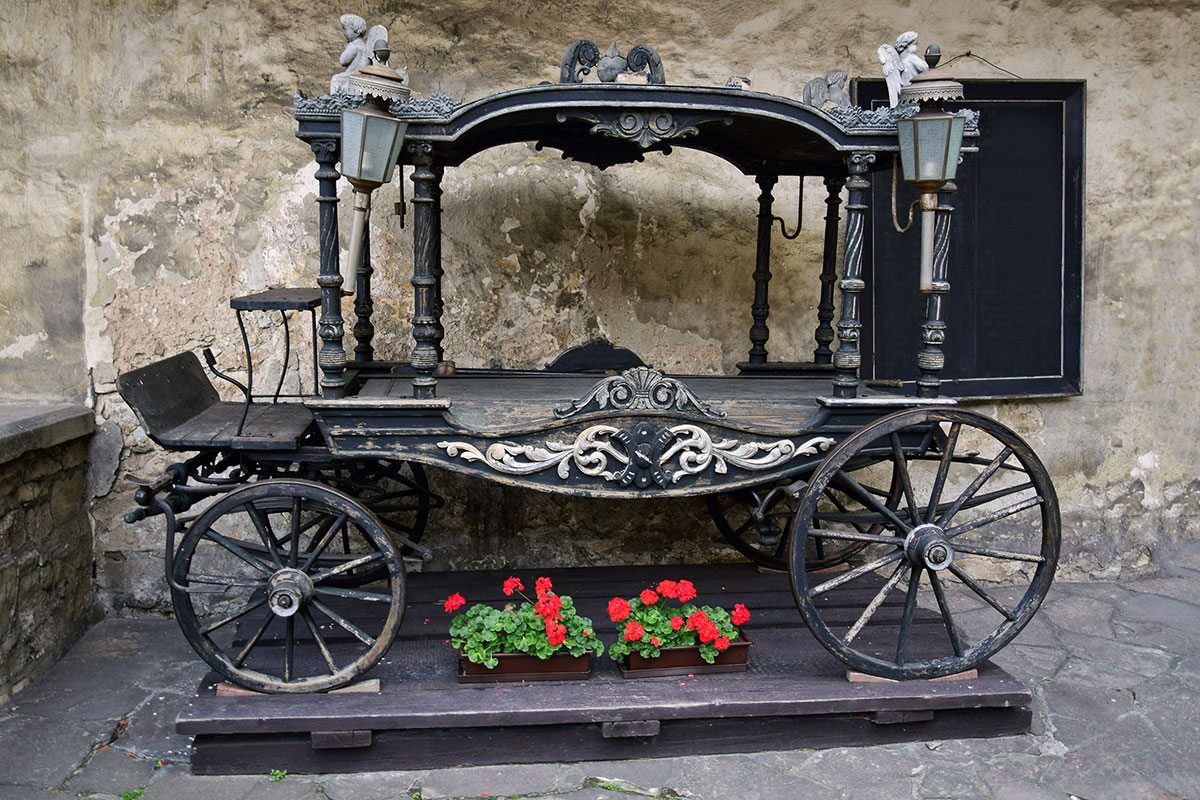 There is plenty of nice costumes, hunting trophies, paintings and furniture inside the castle museum.
You might also enjoy an extraordinary view from Orava castle fortification with plenty of cannons, weapons, armours and shields.
Before entering the highest part of the castle a small surprise waited for us. Local actors played an adaptation of Orava style Don Quijote with his kind servant Sancho Panza.
There were many movies filmed at Orava castle (Dracula, fairytales King blackbird beard, Princess and beggar, Thomas the hawker) so you should not get scared by the spooky characters of Dracula or White lady with cut-off arm.
If you get hungry there are several restaurants with slovak cuisine and locally brewed beer, if you want to go for pizza there is one pizzeria near the church. The accomodation in Orava region is from 20€/night
History of Orava castle dates back to 13. century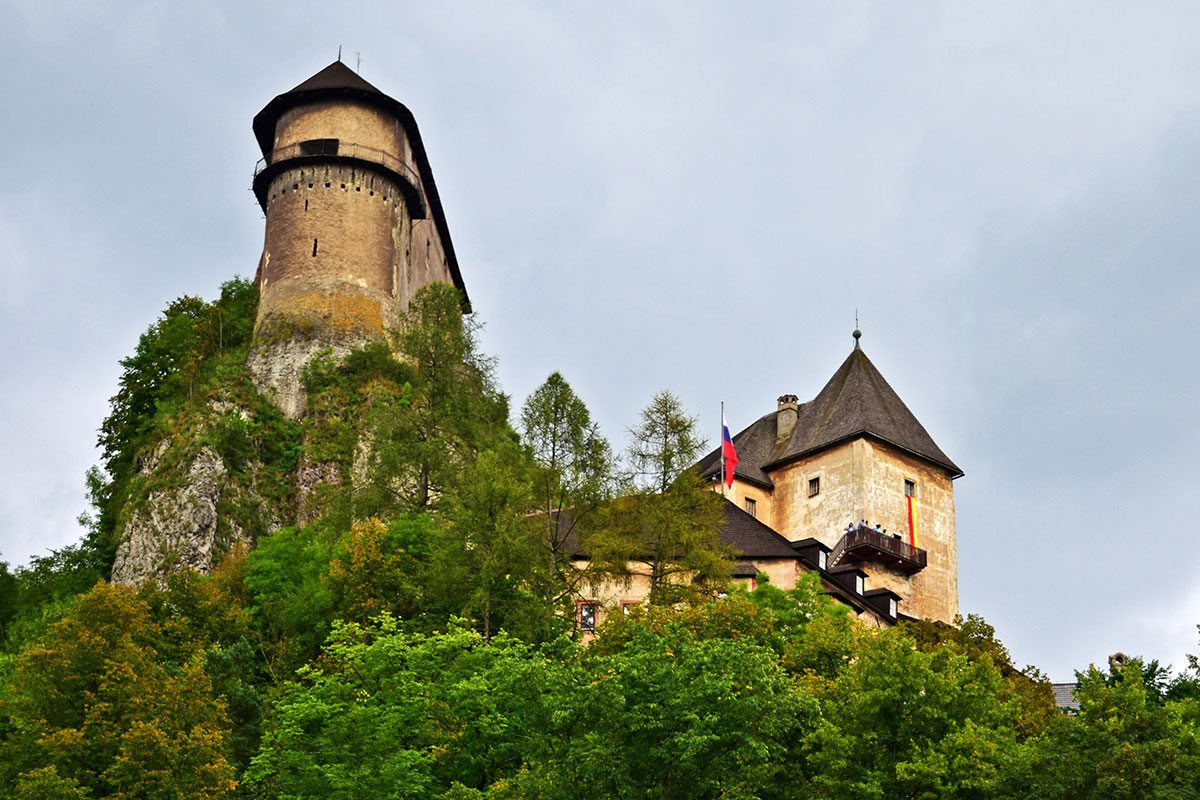 This post is also available in: Slovak