Read this simple manual in which you will find instructions on how to spice up your holiday.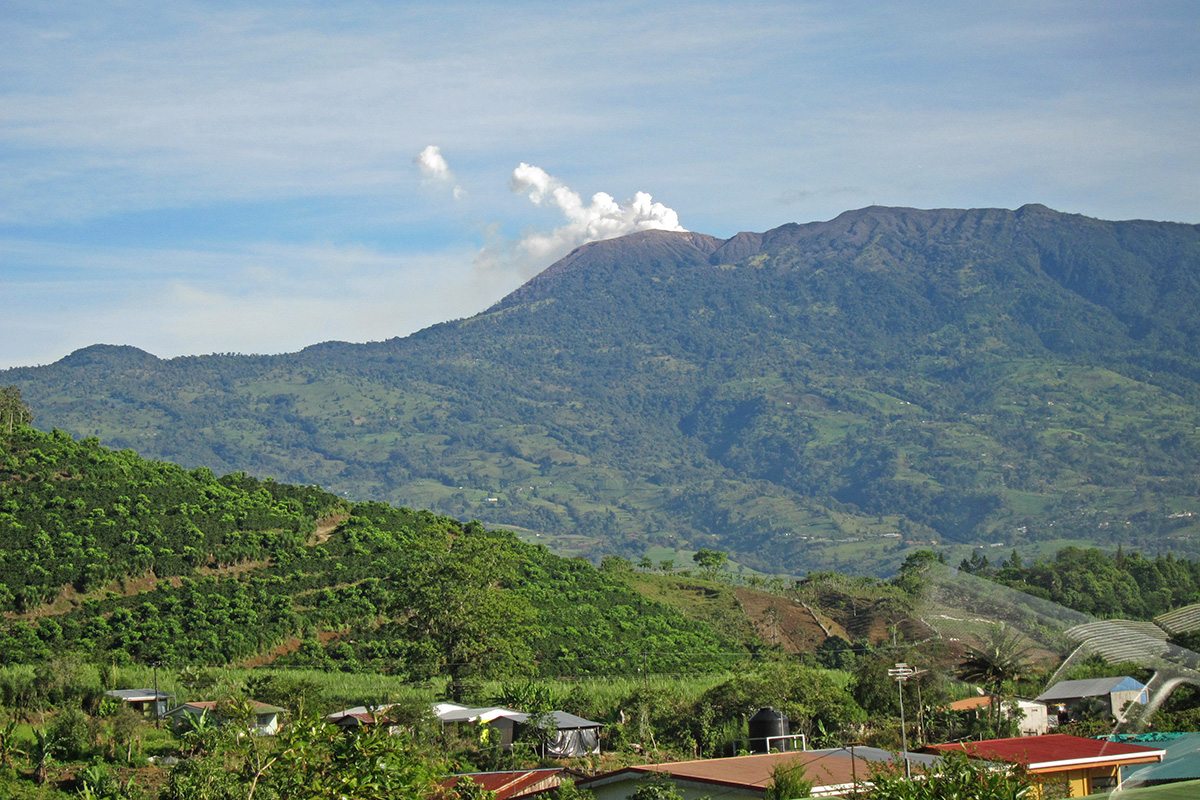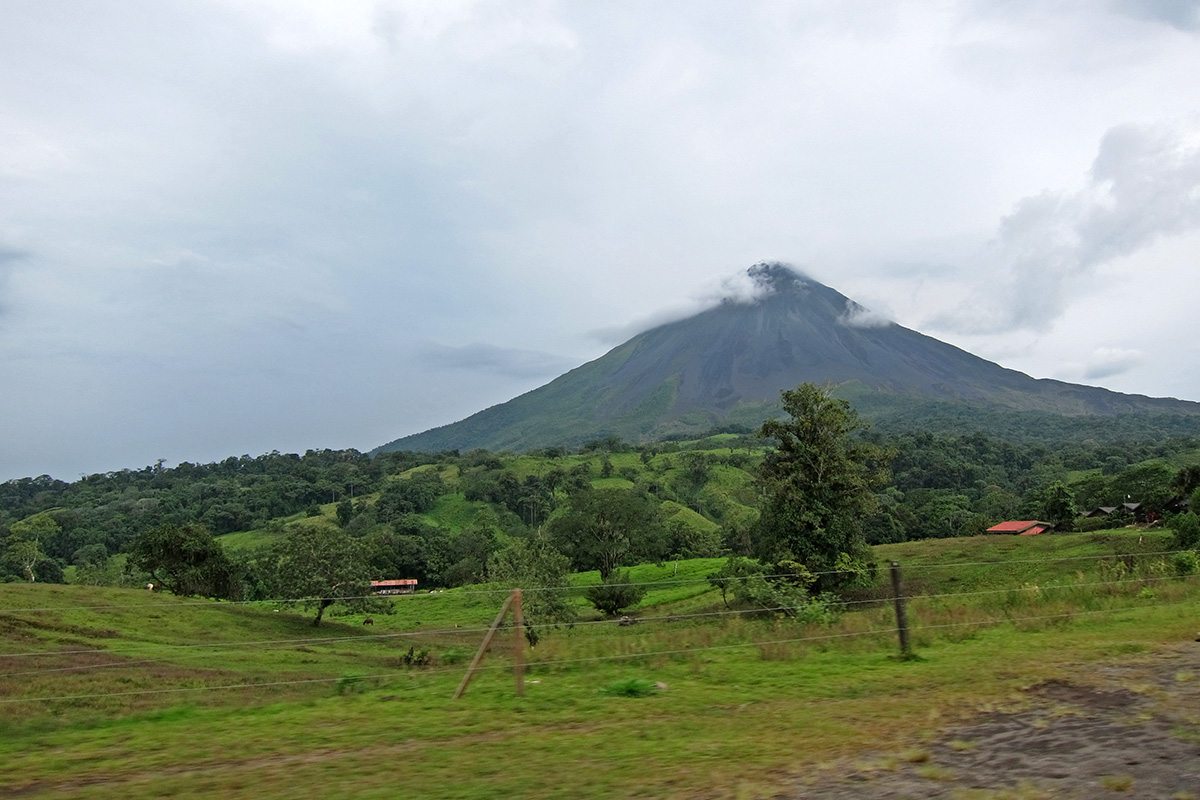 Costa Rica –vacation, finally!
With the details of our planned adventure running through my mind, I was waiting on the Time Square in New York City for my friend Anna with whom I was just about to engage in this daring Costa Rican experience. I was excited about spicing up my two weeks off in NYC with a trip to Costa Rica. But, why am I saying "spicing up"?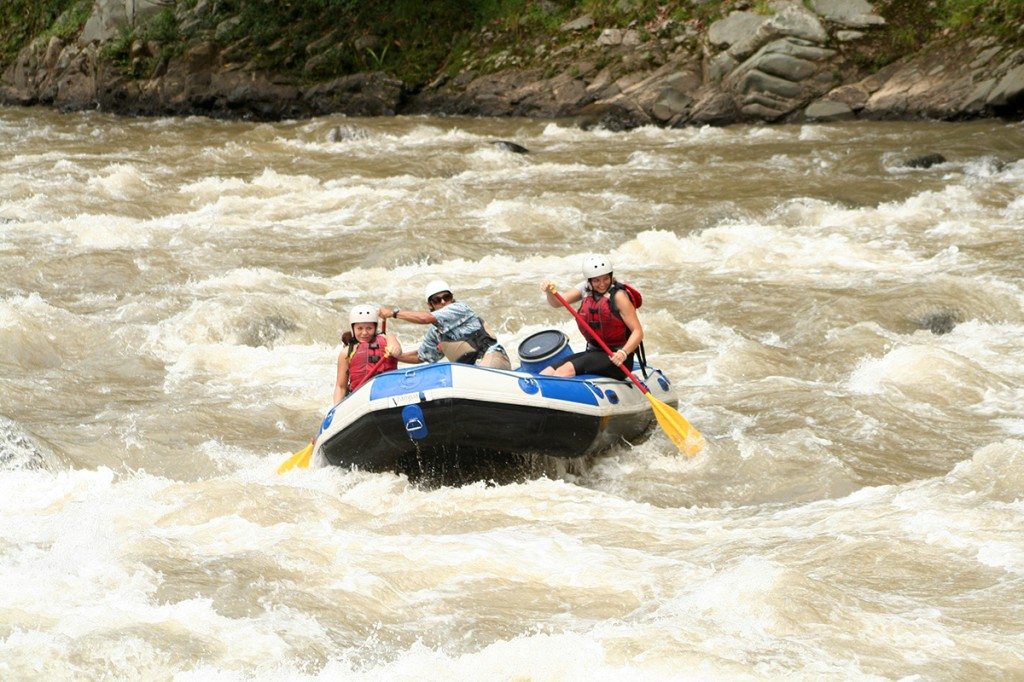 Our seven days lasting adventure was suddenly interrupted after four days when we were travelling with a local bus and my not so well-travelled friend Anna put her backpack containing all her stuff she has taken with her into an overhead compartment. And when I say all her stuff, I really mean it – her ID card, camera, passport, visa, her clothes, shoes, everything.
You may think – what is so special about it? In Slovakia, it is quite normal to happen. Unfortunately, Costa Rica is currently experiencing huge poverty and putting your backpack aside represents one of many opportunities how to steal it for locals and thus grab for themselves a pretty amount of money, while an unaware tourist is taking a nap. The journey with the bus took us five hours and only at the last stop, when we were just about to leave, Anna found out that her backpack was to be found neither in the overhead room nor anywhere in the bus.
What now? "Oh my God, Erika, what should I do, what should I do?" she keeps asking me, becoming little hysterical and I can see she is close to tears as well. "Keep calm and breath deeply" I say to her and in my head there are swirling thoughts like "what a mess we are in". Luckily I have left my backpack by my side, if it should have disappeared as well it might be that you wouldn't have been reading these lines. We would have become two homeless in Costa Rica. But the question still remains the same. What should we do now?
Our first stop – the police station
Have you ever visited a police station in a developing, or rather to say, a poor country? In the case that your answer is not, then, well you have certainly missed a lot. You should know, it is something that only a person strong enough both physically and mentally is able to cope with. You smell the odor of cigarette smoke, sweat, urine and some further unspecified stench making you sick. I am surprised that after seeing convicts lying in their own excrements in cages for dogs we were not immediately transported from the police station to the nearest hospital.
Three hours totally spoiled, two of them spent waiting for a local who would have at least some basic command of English. After drawing up an official report of the committed theft, we headed in the direction of an insurance company.
Our second stop – an insurance company
What an experience! Actually, at the very moment we have stepped outside of the airport it has seemed obvious that Costa Ricans were not very fond of hard work, as we must have to beg locals to give us a drive to a destination we have been heading for.  In the office of the insurance company, at first we were waiting in an incredibly long queue until we were attended to. And when finally, our turn came, we were told that we did not have one paper and the only chance to get it was to wait in another queue at the nearby counter. Two hours passed like nothing.  The very idea of contacting a Slovak embassy came suddenly to our minds. It appeared to be helpful.
Another problem. The cell-phones without roaming data are not working; we are trying a local phone. A disappointment, the local phones are blocked for the long distance calls abroad. The nearest Slovak embassy is in Mexico, we are still having bad luck.  There is still a chance to try to send an email.
After arranging all formalities at the crime scene, we are taking the first bus to San Jose, the capital of Costa Rica, three days left until our flight back. We are hoping for the best. We found ourselves an accommodation in a hostel directly opposite the embassy thus it would be at hand.
The embassy Nr. 1 – Spanish embassy
The Slovak republic does not have an ambassador or any representation in Costa Rica and therefore we are visiting a Spanish one. This visit took the best course. We are asking for arranging some kind of a substitutionary document and we are explaining that we are leaving to the USA in three days. Where? To the USA. But you are coming from Slovakia! Yes, we are, but currently we are living in America. Burst of laughter. Mission impossible. You won't be allowed to enter America. On the contrary, it must be possible, we are answering.
The embassy Nr. 2. – American embassy
Whereas the Spanish embassy could be entered so easily, you just need to only push a door handle and a officer welcomes you at the entrance with a smile. At the American one, you can not set a foot in without presenting yourself just in underwear and showing the whole content of your bag. Even the security guard is curious and wants to know what has exactly happened and how come that we ended up here.
When we explained our situation to him, he looked at us like considering us to be two aliens and with an American smile wished us good luck. Unbelievably, as if it hasn't been enough for Americans to see us in person, we were supposed to fill out an online form of about 30 pages. Even Steve Jobs would not have accomplished it faster than two of us have using computers 386 we found in an old computer gaming house in San Jose. The first day is successfully over, although we did not manage to come in time to the bank and pay the charged fee.
Two days until our flight back
We are running through San Jose like mad, the Spanish embassy, the American embassy, slowly becoming a bundles of nerves at the bank, a lot of stress with a photograph at the American embassy, a lot of pleading at the bank, once again loosing our temper at the Spanish embassy, a conversation by telephone with a Slovak ambassador in Mexico, the American embassy, some more stress…….and now read it three more times all over again.
At the end of our second day, we are holding in our hands a document that might be considered to be at least some substitution of a passport. Anna becomes Spanish for a while. Hole!
One day left – tomorrow we are taking a flight to America
The alarm clock rings at seven in the morning, I am picking up Anna's photos for her new visa while she hurries to the Spanish embassy for an extract from the police records. Nonsense, what all Americans need when it comes to letting you into their holy country. Taking a cab to the American embassy. Waiting in a queue for our turn and here it comes! Anna is coming out of the room smiling broadly like coming from a brew-house Buntavar and there is a paper in her hand. Visa! The security guard John we befriended us has tears of joy and is happily yelling with us. We got it and now let's go home! Hurraaaay! On our way to the hostel, we are hopping and skipping from pure happiness. We are going to pack our stuff or should I say, I am going to pack my stuff hahaha.
In the best restaurant Machu Picchu we are celebrating new visa with a pint of beer and the last day of our stay at Costa Rica, and we are enormously happy that this trip is finally over. There is a saying, do not count your chickens before they are hatched, isn't there? Exactly. Another peep, an email, certainly another friend is saying his congratulations. Reading it sent shivers down to my spine, I have tears in my eyes. Anna, our flight was cancelled due to a tornado in New York. We are nearly in tears. We wanna go home.
Our adventure is still not coming to the end we wished for regardless of all the tough time we have already been through. Despite of the bad news, the next morning we arrived to the airport full of resolution to fly to whatever destination only not to stay anymore in Costa Rica. Once again a lot of pleading with the airport staff, several long queues until we are holding in our hands two tickets to somewhere in the South Carolina in the USA. There we had to spend a night at the airport. I managed to take a flight to San Francisco the following day, but the situation in New York was still critical and therefore Anna was forced to spend another night at the airport. Just to highlight, without all her stuff.
The end
Or actually not yet….. The right end came a few months later, when Anna after an unplanned holiday in Slovakia, once again became an official citizen of the Slovak Republic with a brand new passport and an ID card. What else should I add?
We have lost some dollars, some nerves, some stuff (not me, only Anna hahaha) but despite all of it, we have got more experience from a week off than we would have had from a month off.