Unique village of "Čičmany" is situated in lovely landscape of Strážov mountains. There are people who know this place only because of winter Olympic games in Sochi 2014 because Slovak athletes were wearing clothes with traditional folk signs. Čičmany is together with Vlkolínec, Martin, Bardejov, Zuberec and Banská Štiavnica some of the most famous open-air-museums in Slovakia. There is interesting folk architecture, traditional wooden houses with awesome folk costumes and cultural customs of our ascendants.
White geometrical patterns originated some 200 years ago when housewives decorated the corners of the cribs with simple signs with lime. Ornaments these days are more complex and were made after huge fire in 1921. Number of inhabitants decreased significantly last decades but luckily those who remained are trying to preserve the traditions and cultural heritage, e.g. the carnival celebrations.
Carnival in Čičmany
We have visited Čičmany during carnival and therefore a group of locals were dressed in beautiful folk costumes, they sang and danced to traditional Slovak songs and told us about the history of celebrations in this region.
In the past young men in this village collected ham and eggs from the families and invited them to the big omelette which was prepared by the reeve (mayor). There were also small donuts and other local specialities including strong home-made spirits.
There is a mythical animal in the parade called "Turoň" that was symbol of strength and fertility in the past.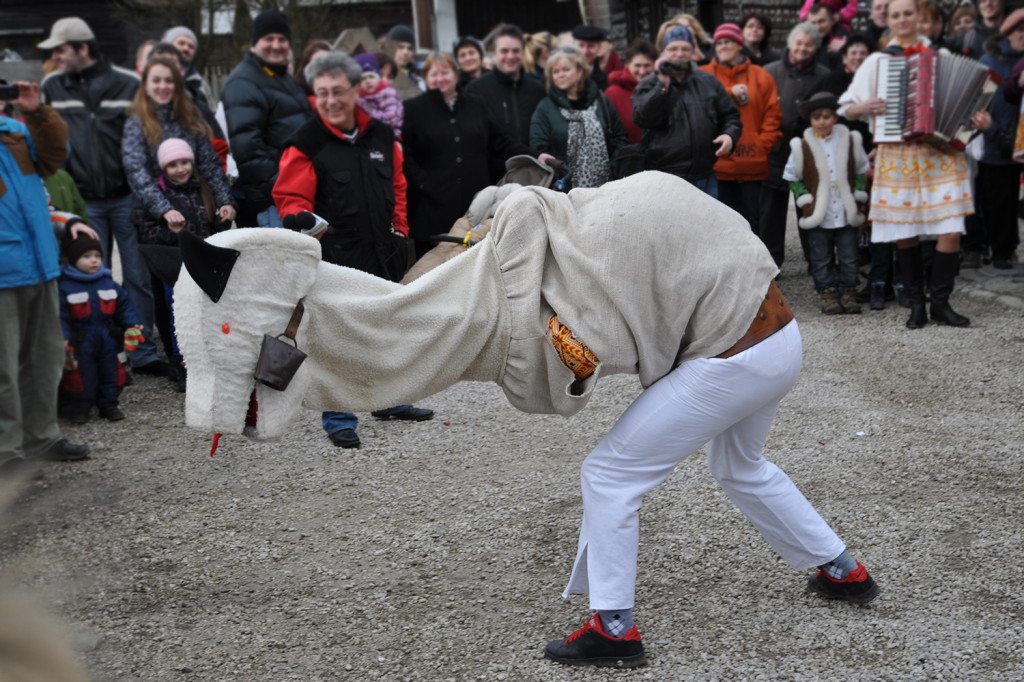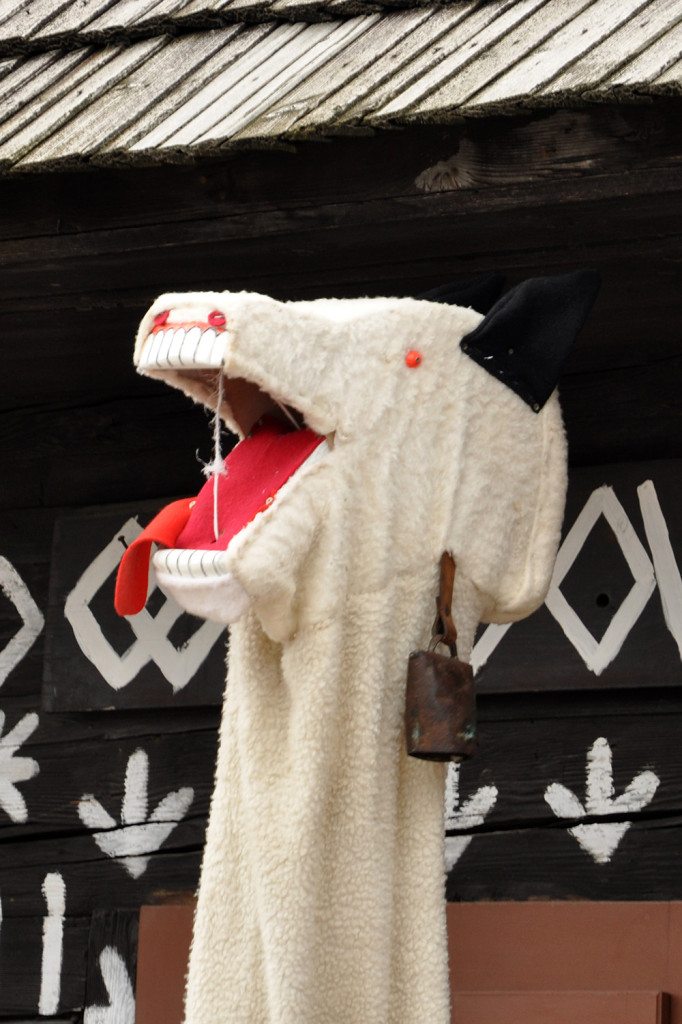 If you drive through small villages don´t be afraid of blocades made by local youngsters dressed in "helloween" type of costumes begging for a small road tall 😉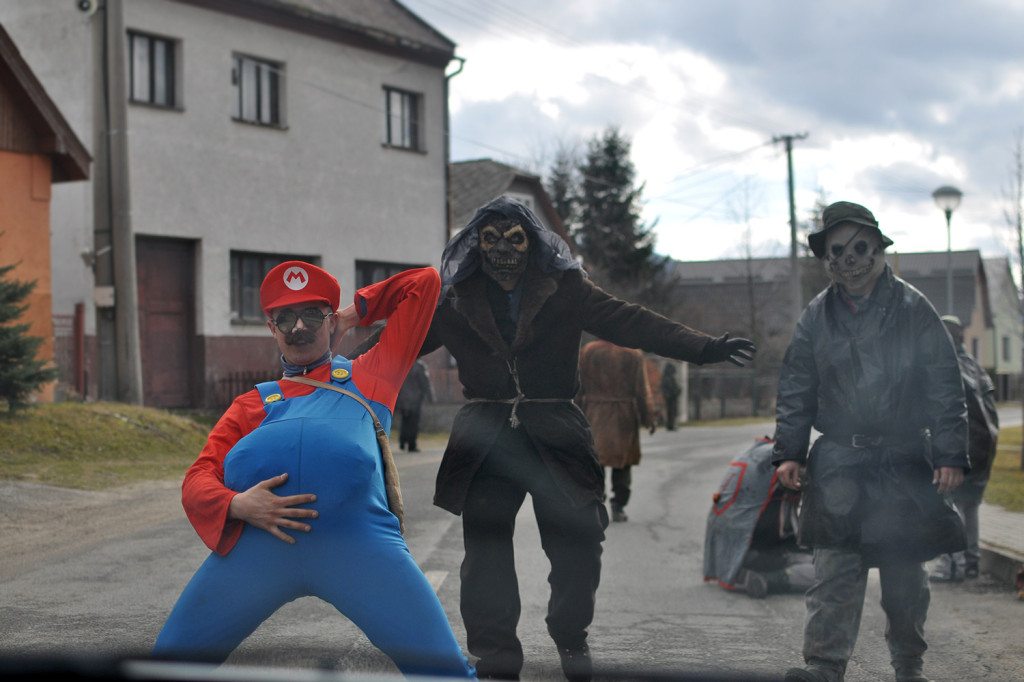 When is the best time to visit Čičmany?
Čičmany is a small village worth visiting if you pass by or want to spend some time in the mountains. During winter you might ski in the small resort of Javorinka, during warmer months you might hike or bike in the surrounding Strážov mountains and Rajec valley. Accommodation and catering is in hotel Kaštieľ, hostel Javorina or other B&B apartments. If you travel to this part of Slovakia you should not miss some of the most beautiful castles  (Trenčín castle, Bojnice castle) or you should relax a bit in well known spas of Turčianske Teplice, Rajecké Teplice or  Trenčianske Teplice.
This post is also available in: Slovak