The second largest Czech city and the metropolis of Moravia offers great cuisine, many universities, galleries, monuments and interesting places. Would you like to know what's worth seeing and experiencing in Brno?
1) Bent Tower of the Old Town Hall
The Town Hall is a beautiful building in the center of Brno with a tourist information center, a souvenir shop and a rich history. I remembered it mainly for the bent tower of Gothic decoration. The legend says the sculptor took a revenge on the city for not being paid for his work.
2) Romance at the St. Peter and St. Paul Cathedral
This beautiful sacral building is the dominant feature of the town as it proudly stands on a hill. I was very surprised that I was seeing more local kissing pairs, drinking teenagers and weird groups of punks than tourists in its vicinity.
3) Lunch in Starobrno brewery
It doesn't matter if you like beer or not. Great cuisine of the restaurant right next to the brewery will please everyone. I especially recommend "confit duck thigh". I can honestly say that no matter where we ate, it was fantastic, so it's only up to you, which pub will you visit.
4) Tour of the Tugendhat Villa
Although French windows, glass partitions or chrome constructions are more common today, to build such a building before the First World War was quite visionary. The architect Ludwig Mies van der Rohe laid foundations of this functional and modern architecture. Public tours of this UNESCO monument are from 10:00 a.m. to 6:00 p.m. Tuesday through Sunday.
5) Phallic Clock and Modern Statues
You can find several modern statues in Brno. A fountain with a figure and a bucket, a mosaic stork with tennis shoes on its beak reminiscent of Gaudi's statues from the Barcelona's Park Guell, a tree made of bottles in front of the Basilica of St. Mary and much more.
However, the most interesting one is the modern black clock construction on the square in the center of Brno. Although the 6-meter high object made of black granite should symbolize a project to commemorate the siege of the 30-year war, it became know more as the phallus of Brno of the phallus clock.
6) Vegetable Market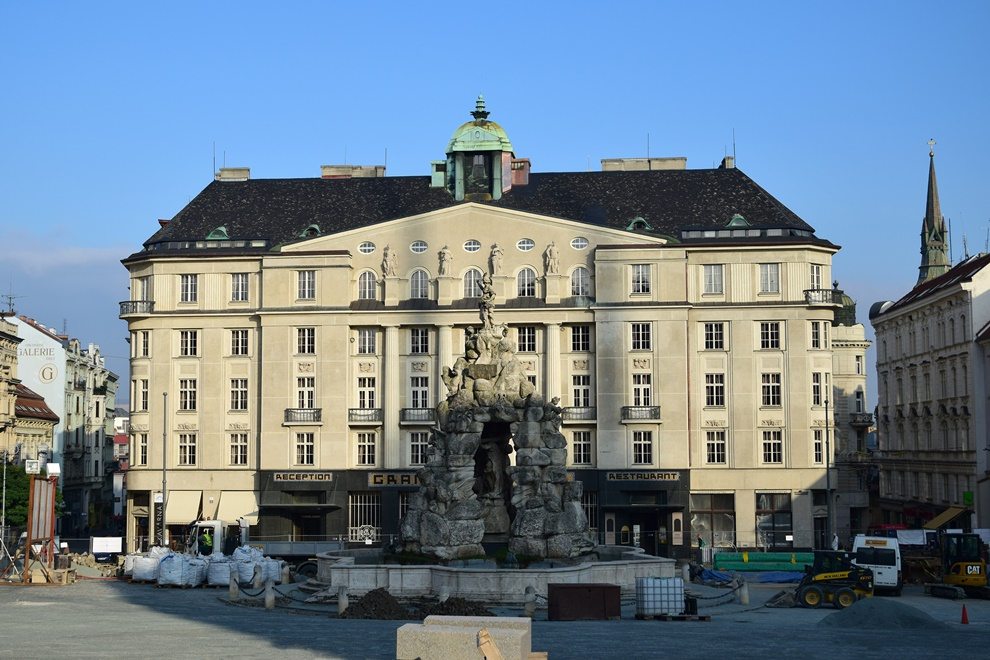 As much luck I had with reconstructions, cranes and scaffolding being absent in majority of the tourist sites in my travels, in Brno I found workers, excavators and barriers instead of the vegetable market. When you go to Brno, you will most likely find a new, beautifully reconstructed square where the local sellers sell fresh groceries daily.
7) Sporting Events
Whether you like soccer, ice hockey (HC Kometa) or motorsports (Masaryk circuit), you will definitely not be bored in Brno.
BONUS: I recommend all the connoisseurs, lovers of history, art and architecture to visit the Cathedral of St. Jacob and for photographers striving for the perfect view of the Brno panorama to visit the Špilberg castle.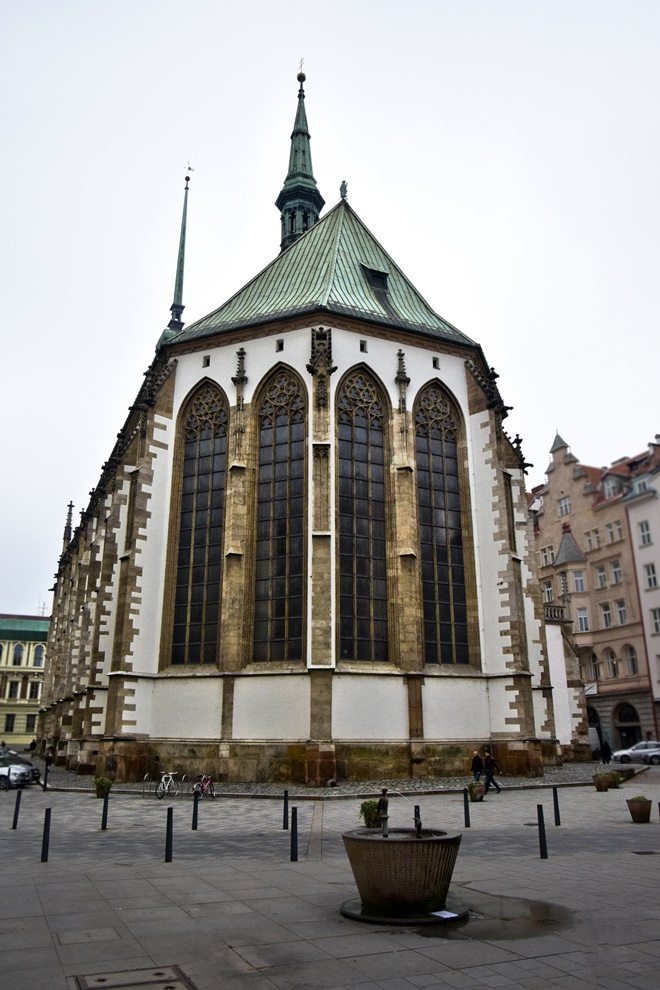 This post is also available in: Slovak